India Tourist Information
Essential India tourist information is listed below to cover the common questions that arise before travelling to India.


Useful tip: visit the India Tourist Information Office upon arrival to a town or city to obtain a map which is usually free. The maps often detail local places of interest, ATM's, hospitals, bus and train stations, taxi ranks and police station.
To find the current exchange rate of the rupee (Indian currency) use our currency converter.
Click here for tips on finding the right travel insurance cover!
How long a trip?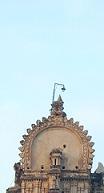 Such a large and interesting country could be explored for a lifetime, but most people won't have the resources to do that!

Many organised tours travelling to India last from two to four weeks and are a good idea if you want to see a lot in a short space of time.

Work commitments may well mean a short stay for two or three weeks, though some employers consider career breaks as part of their employee benefit packages.

If you plan for a longer stay, the only restriction will be the length of your tourist visa.
What time of year is it best to go?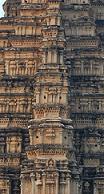 The best time to travel to India if you are there for a shorter stay is between November and March when it is usually warm and dry.

Note that in the north of India, temperatures can remain low until January or February, especially at night. In April the temperature increases and it can be uncomfortably hot and humid until the monsoon arrives between June (west Coast) and October (east coast).

The climate of India varies hugely depending your whereabouts in the country, and also your height above sea level. The hill stations of Kerala and Tamil Nadu are often cooler throughout the year, and can become very cold at night.
How to get there?

If you decide on an organised tour of India the flight is usually included in the trip, so you will just need to decide what you want to see and do. Check the dates of available tours to arrange time off work accordingly.

If you want to relax in one place, perhaps a short holiday to Goa or Kerala some travel agents provide packages which include flights and accommodation.

Travelling to India independently gives you the most flexibility, especially for long stays. It is worth booking flights to India well in advance which will almost always save money. Experiment with travel dates and stop-overs to find the best deals.

Internal flights can also be booked ahead of time online or organised for a small fee by many India tourist information centres.
Do I need a visa?
Most visitors will require a tourist visa for travel to India. Look into this in advance as they can take some time to process and may involve travelling to the Indian Embassy or India tourist information office in your home country. Visas are not issued on arrival.
Tourist visas commonly last for six months. After this period, you must leave the country to renew the visa.
Indian visa laws changed at the beginning of 2010. Check with your local Indian Embassy or India tourist information centre for current details. At the time of writing (June 2010) visas were being issued only to those who had been outside of India for three months. This includes re-entry under a 6 month tourist visa.
What injections do I need?
It is advisable to see your GP or doctor well in advance of travelling to India regarding injections. The recommended vaccines are for Diptheria, Hepatitis A and Tetanus. If you are staying for longer than 1 month you should also consider Typhoid, Rabies and Japanese Encephalitis. Meningitus and TB are recommended if you did not have the vaccines as a child.
The risk of Malaria is decreased by a course of pills started before you leave and completed after your return. A GP or travel clinic will provide the current recommendations. Using effective spray and covering up bare skin when mosquitos are active is also a good idea.
Do I need travel insurance?
It is always a good idea to have travel insurance and a small payout can potentially save you thousands.
Have a look at our travel insurance guide for useful information and help finding the cheapest holiday insurance deals.

What about travel money?
There are a number of options here and it is not a bad idea to use a combination, so if one fails for any reason you have back up.
Take some cash in your local currency so you have money on arrival - you can exchange it at the airport. Only change as much as you need as there are better rates available in shops and hotels away from the airport. You can also enquire at India tourist information offices about where to change money.
Travellers Cheques can be bought from a Post Office or bank before traveling to India. Commission is not charged at the time of purchase but when exchanged for the Rupee in India, a small fee will apply. If lost or stolen, Travellers Cheques can be replaced, giving them an obvious advantage over cash. Keep the serial numbers separate to the cheques.
American Express have recently introduced a Travellers Card to replace Travellers Cheques. These have the same benefits but allow you to use ATMs. These cards need to be ordered two weeks in advance.
Credit or Debit cards can be used in many hotels, restaurants and bars in India, and all large towns have ATMs. In the UK, Nationwide Building Society do not charge for withdrawals abroad on certain accounts. Check your local banks for the best international withdrawal rates. Keep an eye on your statement - internet banking is invaluable when you are travelling abroad.
Find out the current exchange rate (your currency to Indian Rupees INR) by using our currency converter.
What should I pack?
The climate varies depending on time of year and location, so pack clothes accordingly. Remember that it is easy (and tempting) to pick up cheap clothes in India.
Other useful items include hand sanitiser, a sleeping bag liner if you are staying in hostels, rehydration salts, pro-biotic tablets, Swiss Army knife (do not store this in hand baggage), a few photocopies of your passport and visa, a few small padlocks, the phone number of your bank / insurance company / embassy etc. A portable mosquito net can also be useful.
Should I book accommodation in advance?
If you are arranging your own accommodation, it is worth considering booking one or two nights for your arrival. After a long flight, finding a hotel can be exhausting, especially if you are unfamiliar with the country and arrive late.
In Kerala and Goa there are a growing numbers of home stays and beach huts. The local India tourist information centres can often find you accommodation as well as organise tours and excursions.
You can often book hotels online or phone ahead.

Find out more India tourist information on which airlines fly to India's five main international aiports, and how to get cheap flights to India by following the link.


---
Click here to leave India Tourist Information and return to Travel India Goa Guide Home

Travel Insurance - Getting Around India - Festivals Of India - Facts About India - Indian Weather